Do your kids love having imaginary tea parties with their stuffed animals and siblings? Imagine how magical it would be to bring your child's dream come true, and actually host a tea party for all of their friends?
If you are thinking about planning to host a tea party for kids specifically, you are going to need a few age-appropriate ideas to make the party enjoyable and exciting for them! Fortunately, I've collected 15 snack, dessert, craft, and decoration ideas that will help you create the perfect, most magical tea party that all your children's friends will be raving over!
For complete information and recipes for each idea, click on the photo! For more tips on how to host a tea party for kids, check out the tea parties tab in the main menu above.
Planning a tea party for adults? Check out these 15 Elegant Tea Party Ideas for Adults as well.
1. Mini Blueberry Bundt Cakes
A fresh blueberry Bundt cake that makes the cutest individually portioned dessert! They're so delicious, the kids won't even know they're eating fruit with each sweet mini bundt bite!
2. Homemade Bagel Bites
It's not a secret that most kids absolutely love pizza bagel bites, and this allergen-free homemade version will make the perfect addition to a kid's tea party. These are gluten free so even kids with sensitivities can enjoy them.
3. Homemade Strawberry Pop Tarts
These adorable jam-filled strawberry pop tarts will be an absolute hit at any children's tea party! Sweet, and heart shaped with a pink glaze, these look amazing on a tea party table.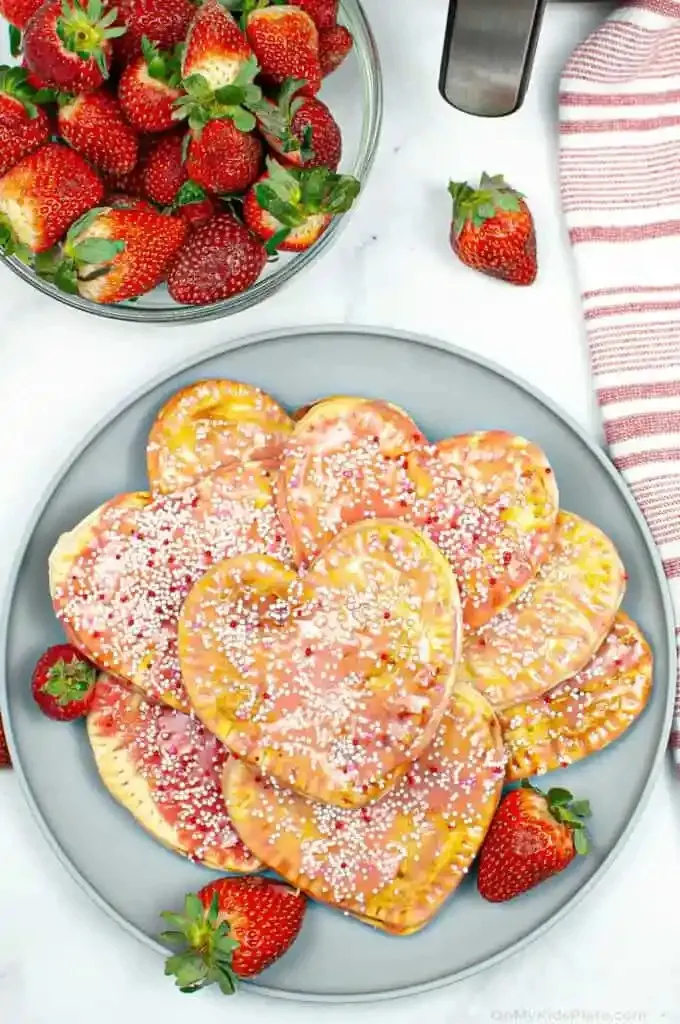 4. Mini Cheese Tarts
For the children that prefer savory over sweet, these individually sized cheese tarts help balance out your appetizer selection. Make extra of these because your adult guests will love them too!
5. Strawberry Cake Mix Cookies
An incredibly easy cookie made from cake mix, glazed, then dusted with powdered sugar. Yummy cookie in multiple shades of pink for the perfect tea party food display.
6. Unicorn Poke Cake
A magical rainbow made with colored gelatin inside of a cake! Different colored gelatin makes for a colorful, moist and festive cake for any tea party.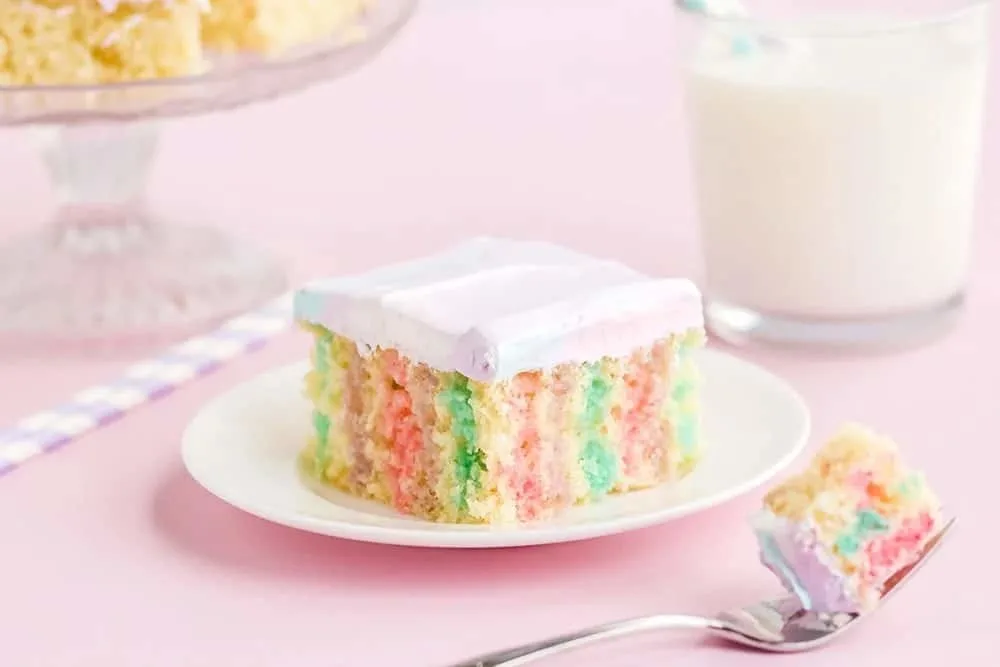 7. Brownie Parfaits
A vegan, chocolatey layered dessert made with homemade brownies and coconut whipped cream! Brownies and coconut cream are a winning combination that looks like a fancy parfait but tastes just like a chocolatey brownie.
8. Mickey Beignets
A Mickey-shaped donut dessert covered in powdered sugar that kids will go absolutely nuts for! What kid doesn't love Disney themed treats! These beignets are just a bit sweet when dusted with a sprinkle of powdered sugar.
9. Butterfly Snacks
Apples, peanut butter, and pretzel sticks shaped together to form the cutest little butterflies! These cute and crunchy snacks are healthy and fun to eat. You could even have a build your own butterfly station at your tea party.
10. Homemade Uncrustables
Not the most elegant sandwich option for a tea party, but the kids will appreciate a homemade uncrustable to make them feel fancy! A mini tea sandwich that will appeal to almost any kid, crustless of course!
11. Lemon Cupcake Cones
What's more fun than eating a cupcake inside of an ice cream cone? Lemon cupcake, sweet tart frosting all in an ice cream cone! These are a bit messy to eat, so you might want to have the kids go outside for this one.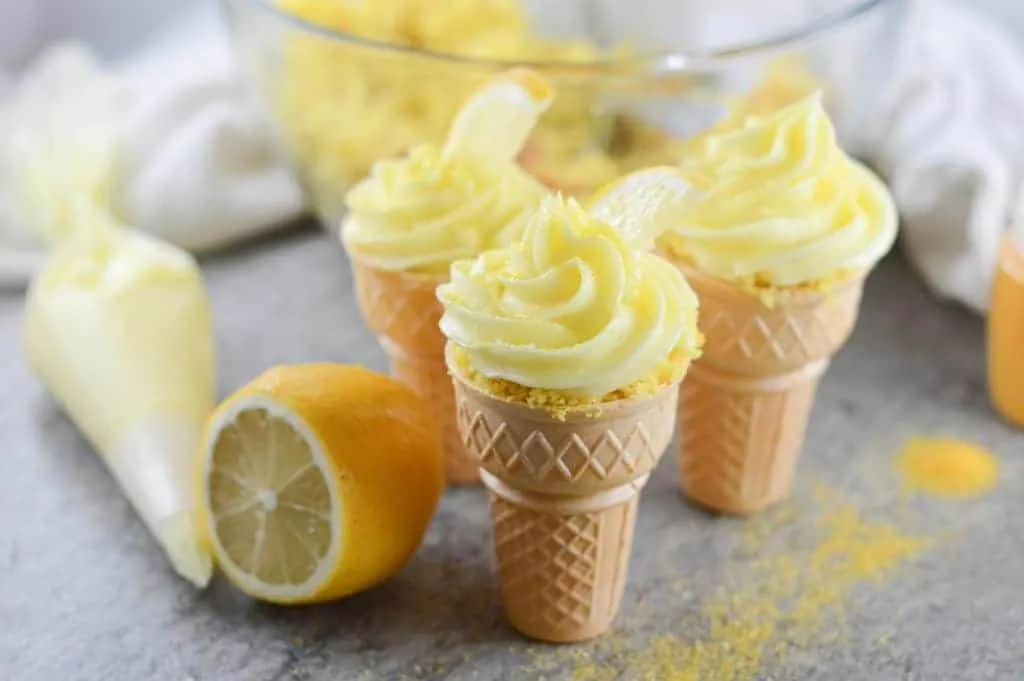 12. Tea Pot Chandelier
Using a cheap chandelier, an old tea pot, and some inexpensive teacups, you can create this cute tea pot chandelier to decorate for your kid's tea party! So cute, you may want to leave it hanging up all the time.
13. Jewelry Station
Kids love dressing up, and this jewelry station is just the ticket! Make a fun and easy display of inexpensive necklaces, rings and bracelets and let your guests pick their favorites.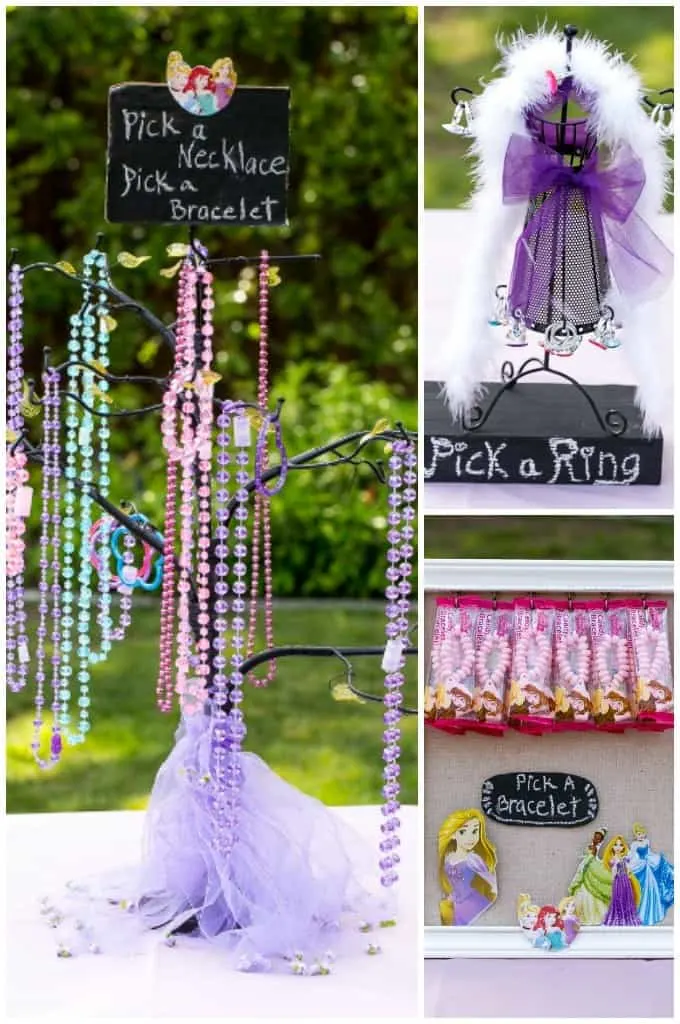 14. DIY Paper Teacups
Set these up ahead of time for a fun stacking tea party game, or let the kids make the paper teacups themselves as a party activity! Colorful and bright, these can act as a centerpiece before being distributed to party guests.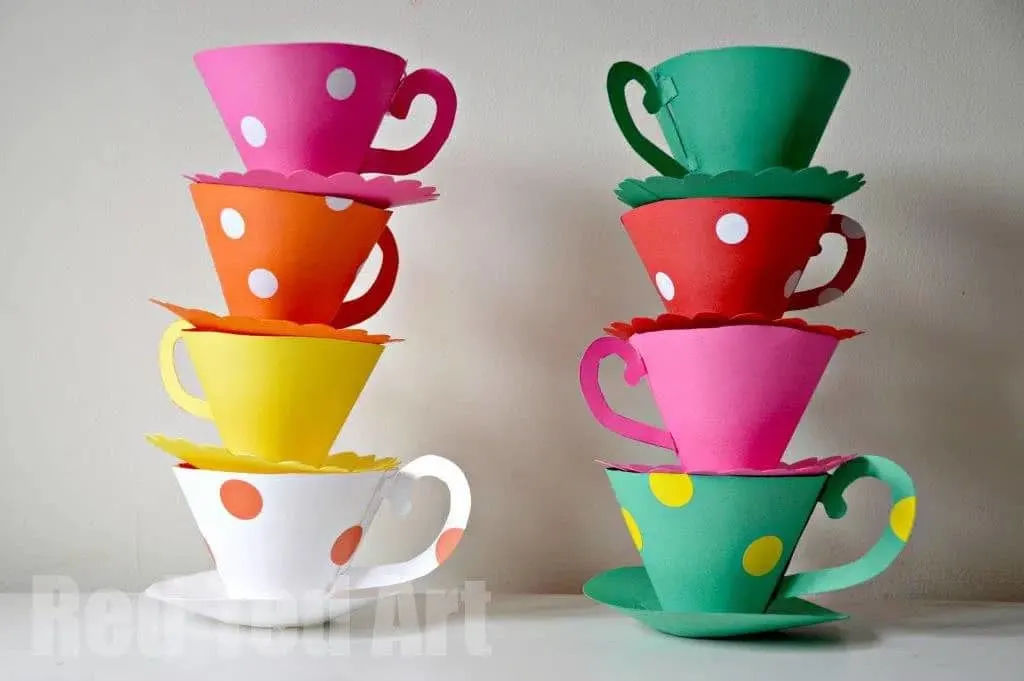 15. DIY Tea Party Hats
Grab some dollar store flowers, headbands, and tulle, and help the kids create their very own tea party hats to take home! Just like a fancy adult tea party! For more ideas for younger kids, check out tea party ideas for toddlers.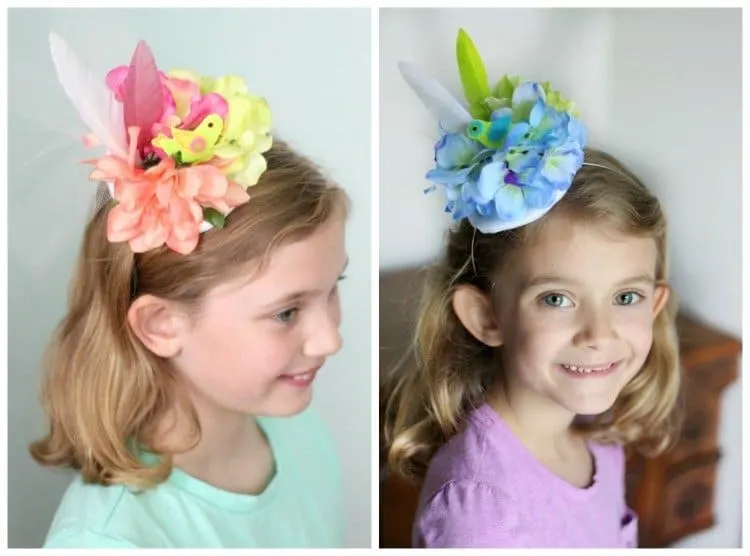 Want to save this tea party ideas for kids post for later? Save it to your favorite Pinterest Board and pass it on!