If you're anything like me you can't wait to have that first cup of tea in the morning. I'm kind of impatient in other ways too…..
So if you're impatiently trying to find out which tea accessories work best, I've rounded up all of my favorites here on one page.
You're welcome. 😉 We, tea lovers, have to stick together.
Tea Accessories & Tea Equipment
If you know what you're looking for just click on the link below and you'll jump right to that section.
This post may contain affiliate links. My full disclosure policy is sort of boring, but you can find it here.
1. Tea Infusers For A Single Cup of Tea
A tea infuser is that handy gizmo that holds loose tea while it steeps or brews, either in a mug or a teapot full of hot water.
Sometimes they're called a tea ball or tea egg because many of them are shaped like a ball.
I don't like the tea ball infuser type much – my tea leaves always seem to sneak out and then I have to strain my tea before drinking, which sort of defeats the whole purpose of having an infuser…
If you're looking to make just a cup at a time, these are my personal picks for the best tea infuser.
2. Teapots for Two or More
There's nothing like the ritual of making a pot of tea. Whether you drink a whole pot by yourself or drink tea with friends, a teapot is a must for a tea lover.
No matter what kind of teapot you prefer, there are a couple of things to think about when choosing a new one.
As a matter of fact, I wrote a whole article on how to choose the best teapot for your needs. Pop on over and take a look if you're in the market for a new teapot.
3. Iced Tea Accessories
There's nothing more refreshing than a glass of iced tea in the summertime.
Whether you drink sweet tea, iced tea, green tea or like to spice things up with some matcha and boba, it's great to keep a pitcher on hand in your fridge no matter the season.
Another thing I keep in my fridge is a batch of easy to make simple syrup so you can easily sweeten your cold drinks without the constant stirring, stirring and stirring it takes to dissolve sugar.
Here's a link to my favorite easy simple syrup recipe.
These are two of my favorite iced tea recipes that always get rave reviews:
4. Electric Water Kettles
Electric water kettles are good for so much more than just tea. I also use mine to make pour-over coffee and any time I need to boil water for a recipe.
For my top picks along with important features to look for in a water kettle, head over to this post on how to choose the best electric kettle.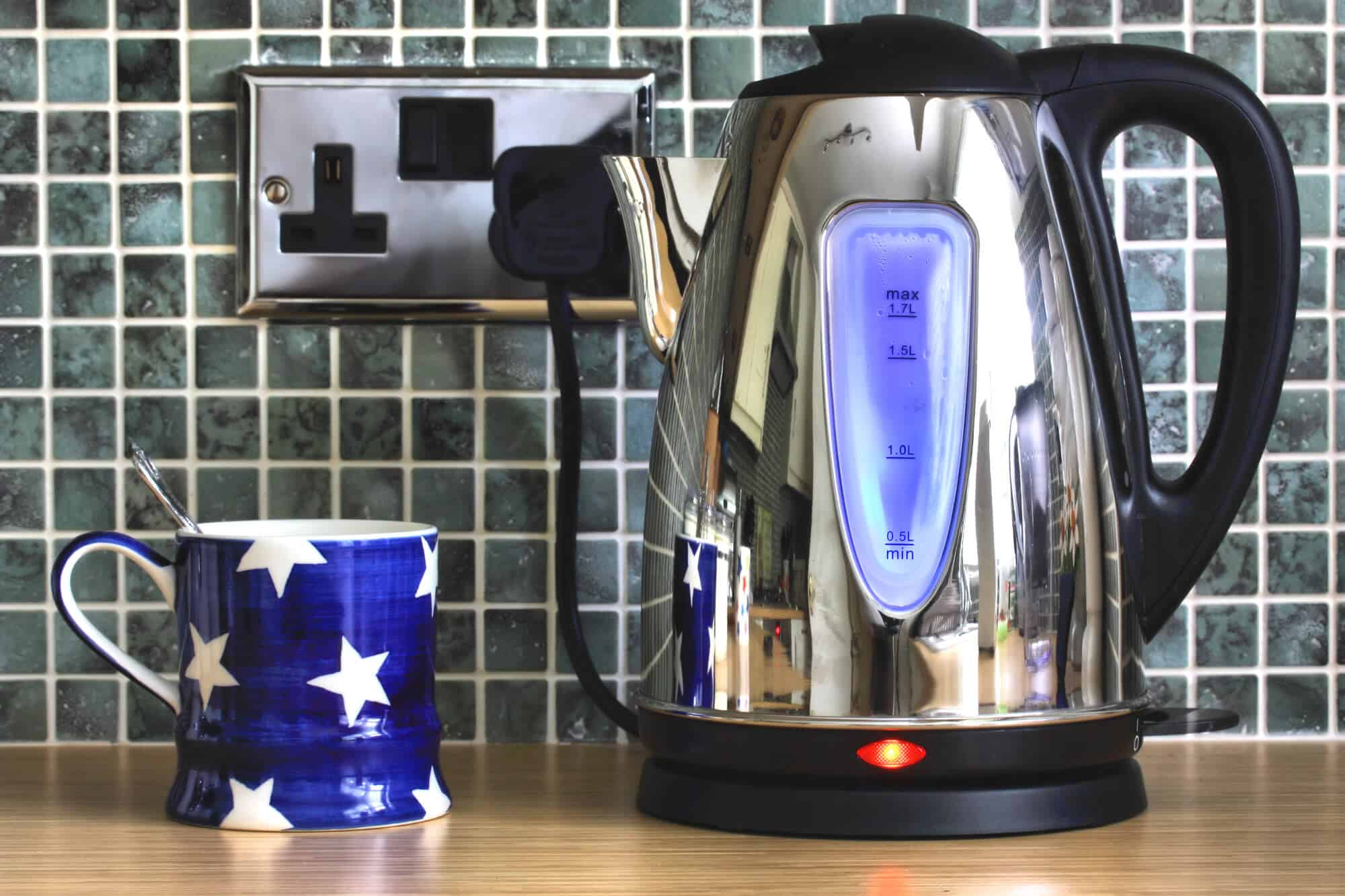 5. Handheld Milk Frother
You don't have to froth your milk in your milk teas, but it sure makes drinking tea more fun!
While you can use a hand blender or an immersion blender, I like to use this little workhorse. It's the same frother I use to break up the lumps in my matcha.
6. Boba Tea & Bubble Tea Necessities
Once you've mastered making the perfect chewy tapioca balls, it's easy to make bubble tea at home.
I love making my own because I can vary the tea and level of sweetness and save money because I'm not constantly visiting my local tea shop.
Here are two of my favorite boba tea recipes along with the kind of tapioca pearls I use:
7. Matcha Making Accessories for Beginners
I definitely can't claim to be an expert on the Japanese tea ceremony so all of my recommendations are just for the average tea lover who wants to make matcha drinks at home.
My favorite well priced, but still quality matcha brands are these two:
Here are a couple of items that make breaking up the clumps in my matcha drinks a breeze.
8. My Favorite Teas for Copycat Tea Recipes
I love a good copycat tea recipe that I can make at home instead of having to trek on over to my local Starbucks or tea shop.
These teas are my secret ingredients to the best copycat drink recipes I've found.
If you love tea as much as I do, pin this to your favorite tea-loving Pinterest board and pass it on for others to enjoy! Pinkies up!